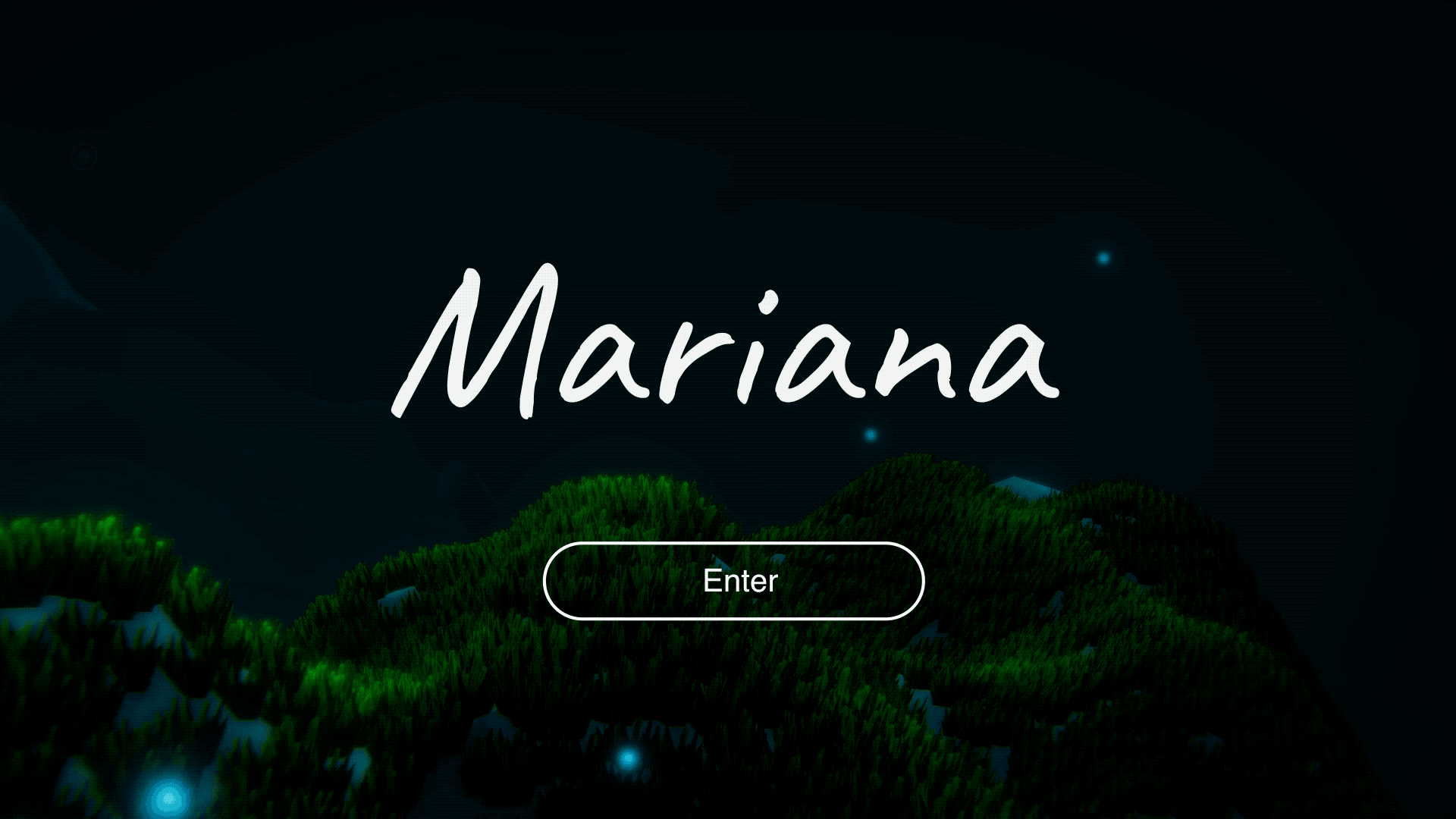 For several weeks I worked with multiple groups of designers and developers to create a series of short but fully functional interactive experiences based on a set of unique prompts.
The goal of the project was to create an MVP 
get comfortable shipping projects early and managing scope
.
Design and build a tool that allows a user to create or customize a unique audio experience​​​​​​​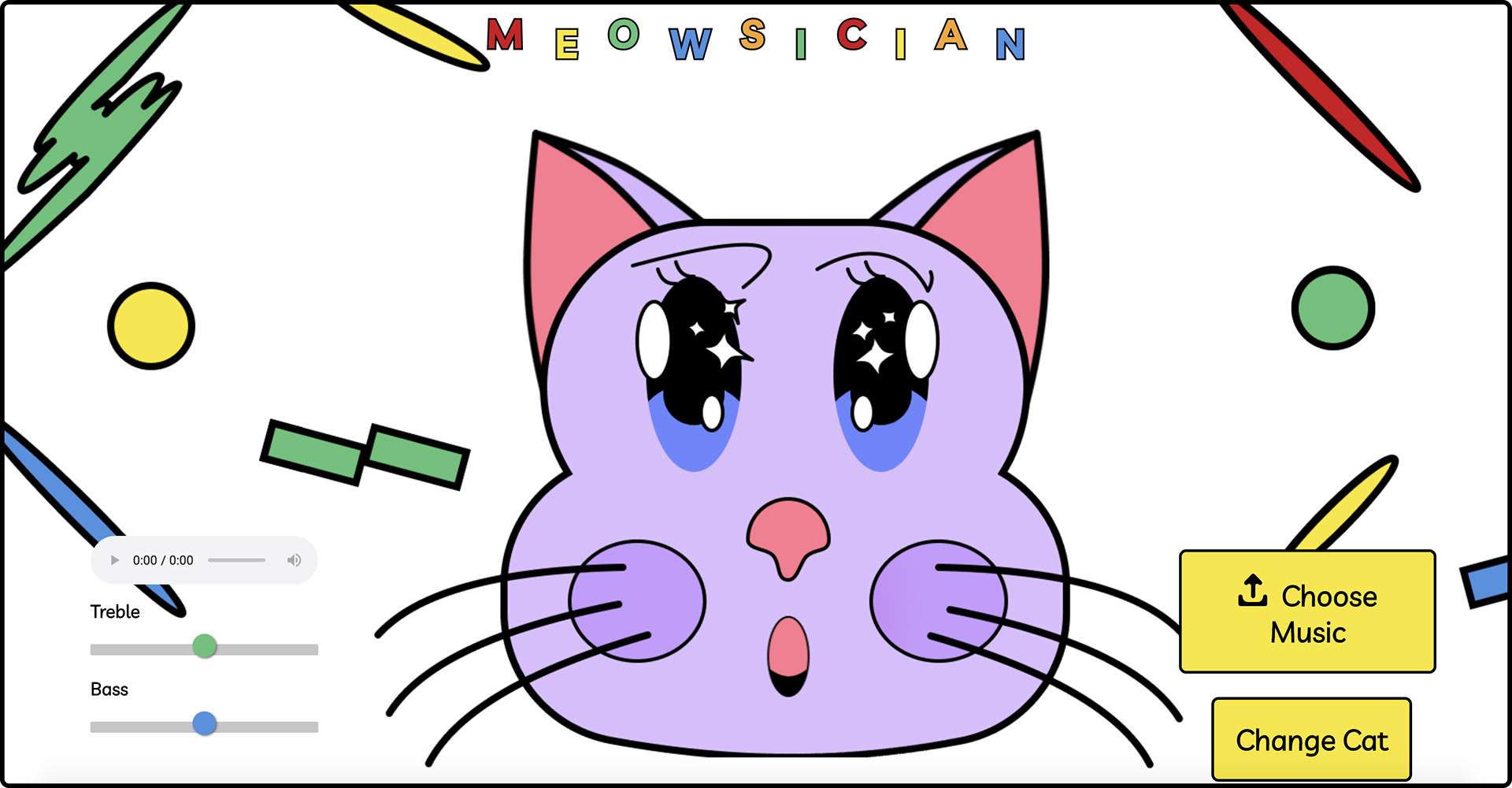 Illustration, CSS Animations
1 Week, Fall 2019
Figma, Web (HTML, CSS, JS)
Emily Frebowitz

,

Christine Van,

Jason

Mayot

te,
Theresa Piersall, Tyler Ciarmataro
Inspired by early flash games, the concept of Meowsician started off as a collection of different "cat singers" all with unique voices. You would be able to upload a song and then depending on which singer was selected the song would be EQ'd in different ways. In 1 week we were only able to create a single singer and the user was given the ability to EQ the song themselves.

Improve upon (with design and programming) an existing interactive project created by a developer.
Possibilities may include a game, interactive experience or website.
Modeling, Textures, Lighting, Post Processing 
2 Weeks, Fall 2019
Unity, Blender, Cinema 4D
Gabe Cagara

,

Alances Vargas

, Ilana Leva,
Rohan Pawar, Tyler Ciarmataro
Our starting point for this project was 2D zombie path finding algorithm written by Ilana Leva. While the developers worked on evolving the pathfinding to work in 3D, the designers created a 3D environment and gameplay in Unity and Blender. With the addition of a scoring system we created a basic zombie survival game with an increasing difficulty and growing zombie hoard.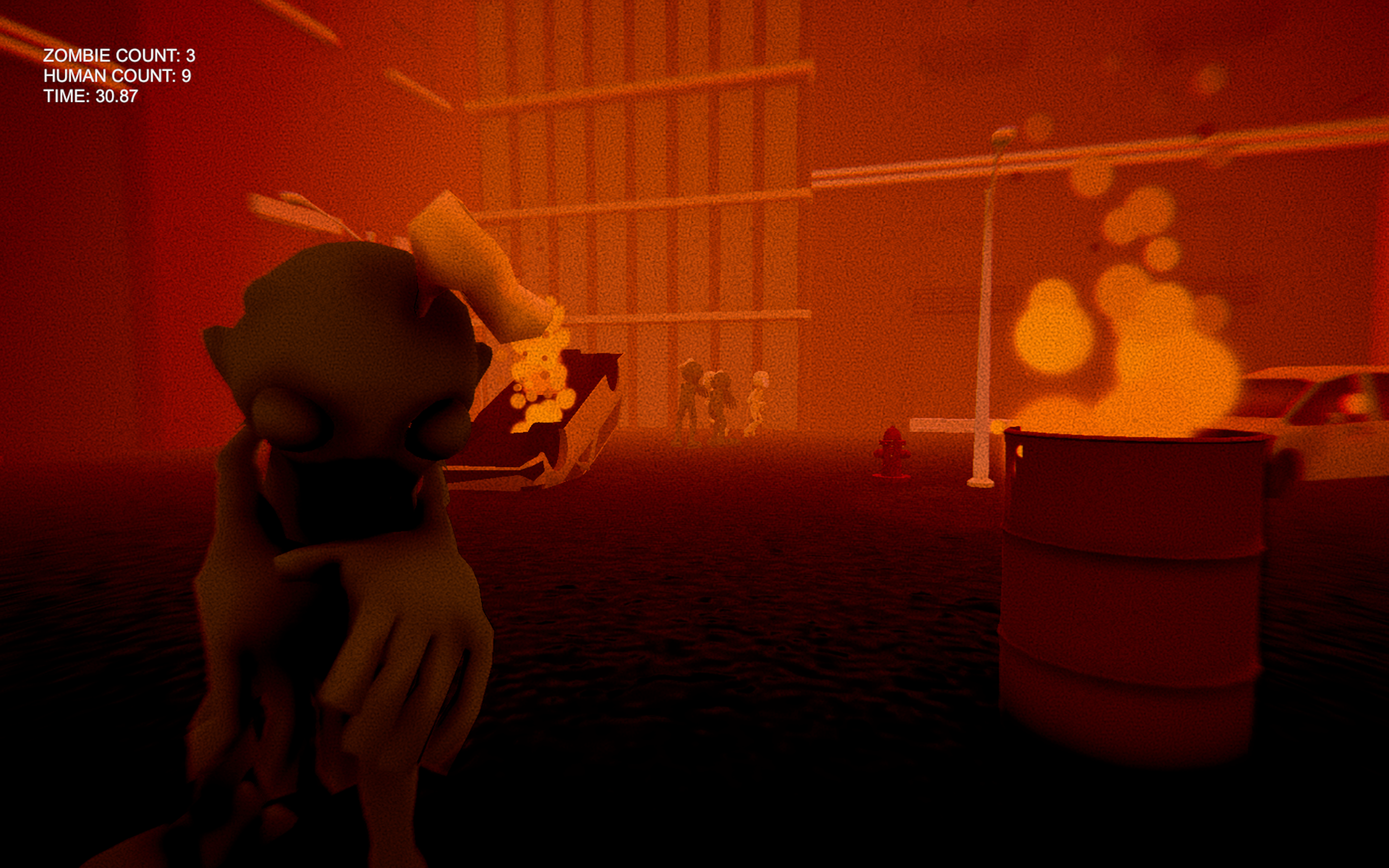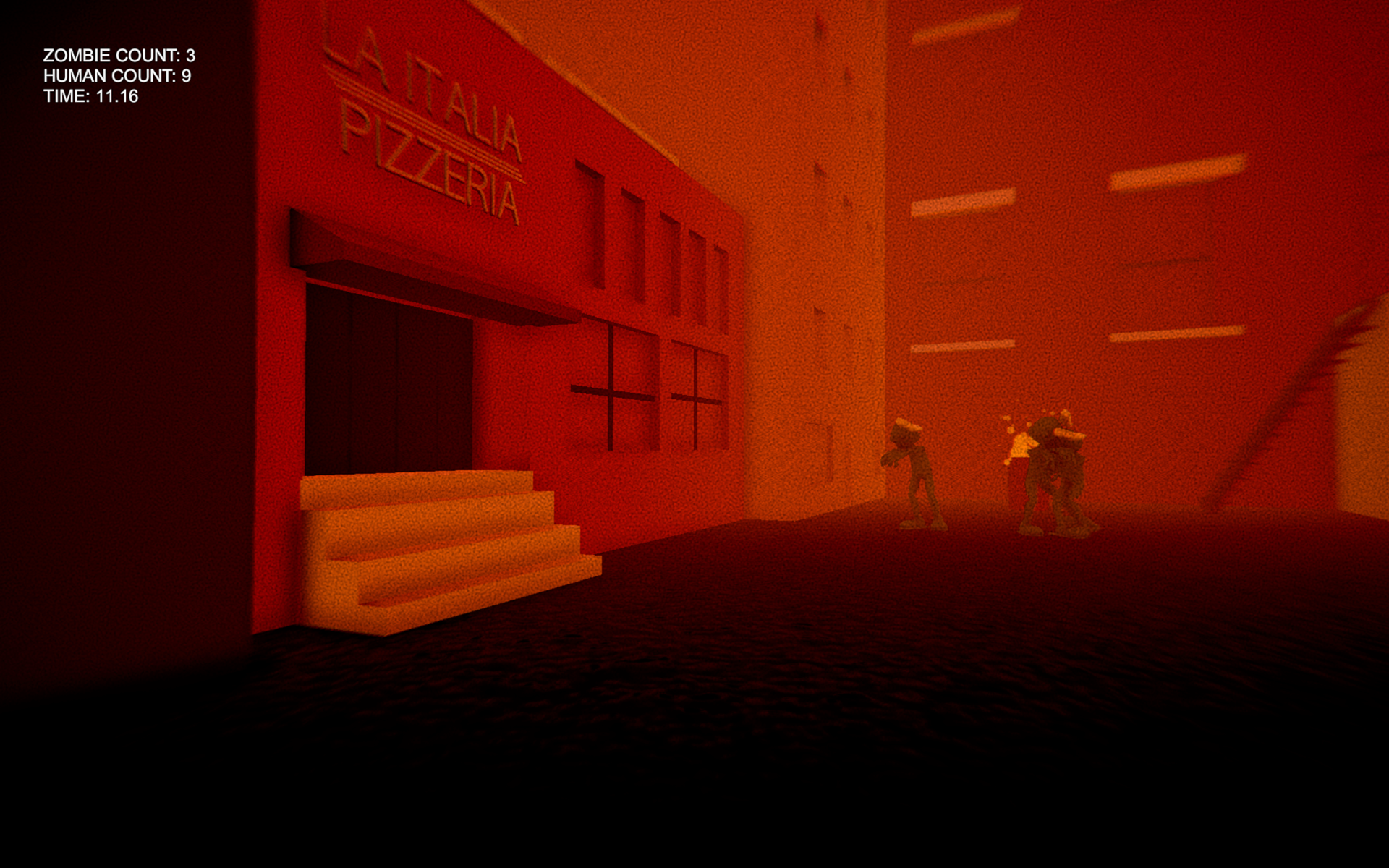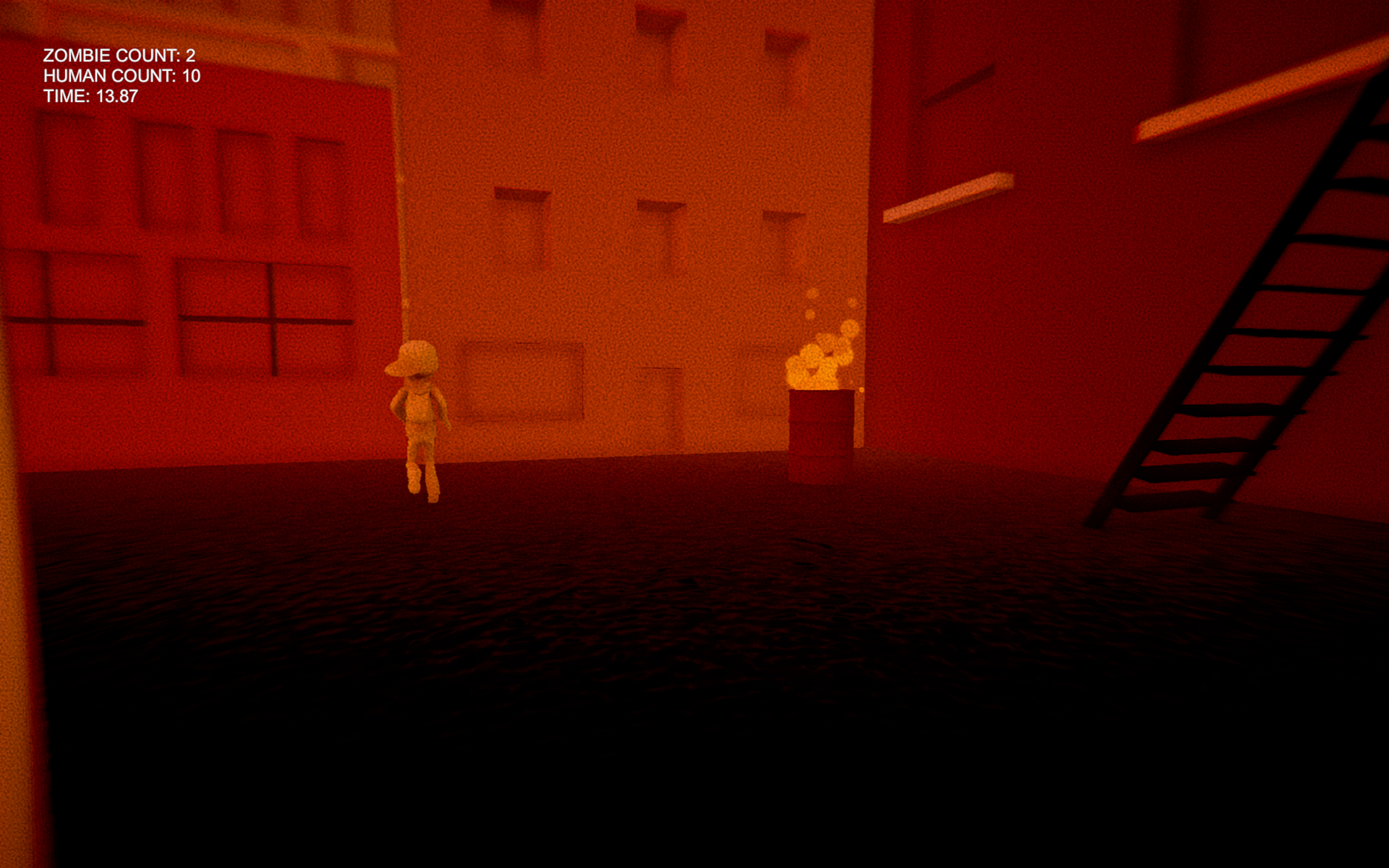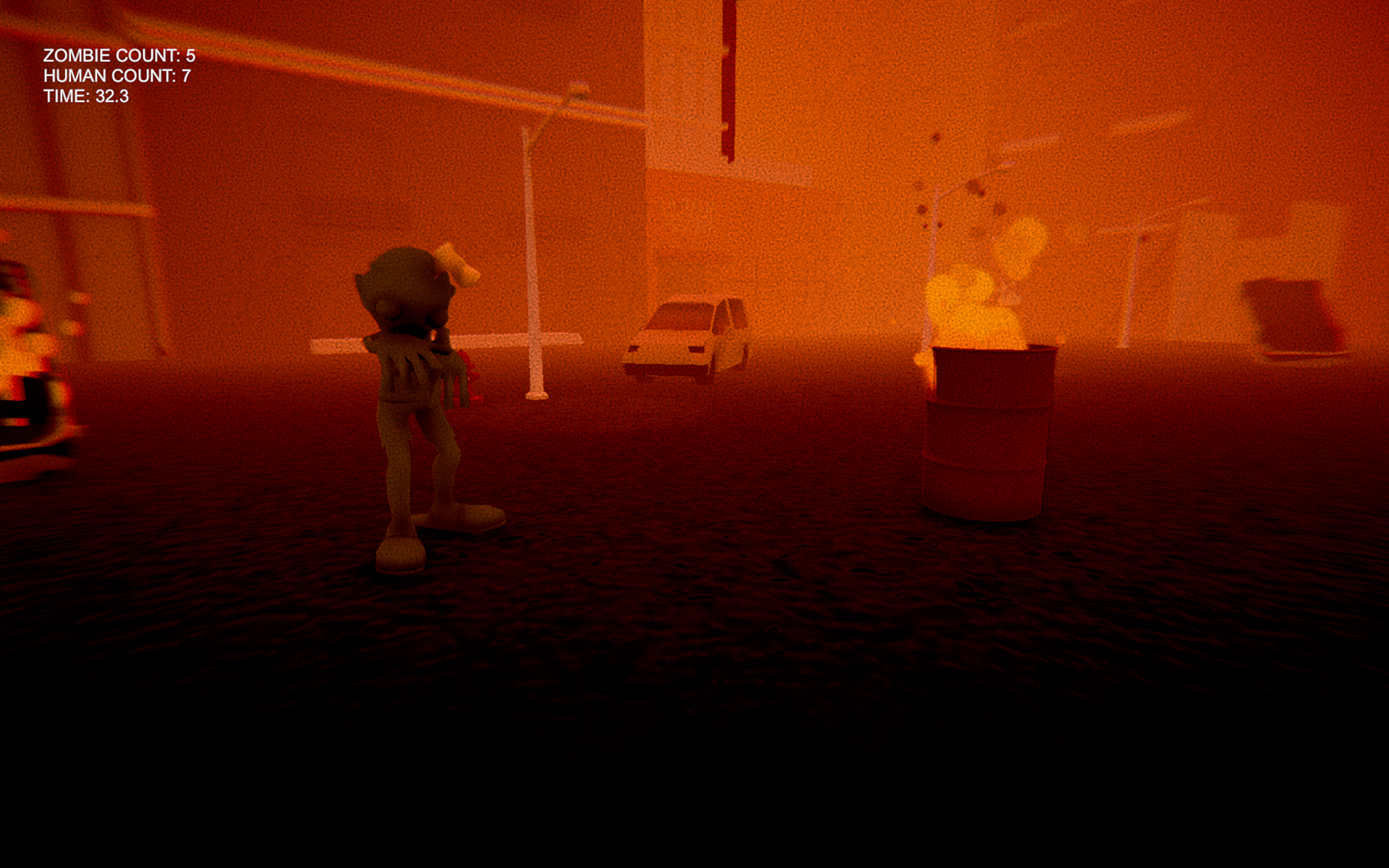 An end product that educates and or inspires the viewer inspired by "Water".

Modeling, Lighting, Foliage, Post Processing 
2 Weeks, Fall 2019
Unity, Blender, Cinema 4D
Dylan Warner

, Ilana Leva, Nasha Torres,
Sophia Zapata Signorino, Vanasa Liu
Mariana was envisioned as a 3D exploration game where the player could explore a virtual environment inspired by the Mariana Trench. In this game the player would encounter the weird and wonderful creatures that live in the depths of the ocean and be able to reveal a hidden bioluminescent world using their flashlight. Due to time constraints the experience had to be paired back and made more linear.